The Sycamore Tree Project®
KAREN | Australia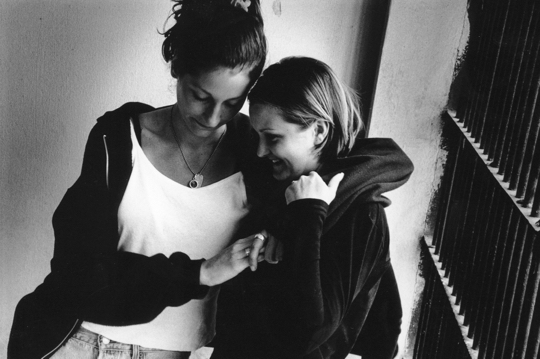 Secondary Victims of Crime are Prisoners Too
Karen's daughter, Jesse, was 15-years-old when she was murdered. On what would have been Jesse's 18th birthday, Karen shared her story with a group of prisoners during a Sycamore Tree Project: Justice and Peace®: Justice and Peace. During that course's graduation, she shared the following:
"In so many ways, secondary victims of crime are prisoners too… prisoners trapped in pain, fear, and sometimes hate. 
"I wanted to be involved in the Sycamore Tree Project: Justice and Peace®: Justice and Peace, because I wanted to make something positive out of something so destructive. In the past, I have worked with secondary victims of crime and have shared their pain and related to their stories. I felt working with offenders would be a unique experience and chance for me to share my pain and bring home to them the reality of how violent crime impacts families and communities. But it also allowed me to see from another perspective and find common ground.
"After spending the last two weeks with offenders, I can see we all want a life where we are loved for who we are and where there is respect and a feeling of being part of, and not separate from, our community.
"It has shown me that within all of us is the capacity to connect with our fellow human beings and to come to a place of understanding, letting go, and allowing a shared experience (the sharing of our stories) to bring us closer as a community.
"I wish other secondary victims of crime could experience what I have and see we don't need to be prisoners of pain and hate and fear.
This course helped me to forgive myself for past transgressions, and moved me to a place where I can see that forgiving the person who killed my daughter is possible.
"During the past few months, I have also come a long way in healing my relationship with God. I am now much more at ease with Christianity. I will always treasure my time with those in the course who were brave enough to take part in it and trust us enough to open up and share their pain and their stories. They have given me so much and I will always hold them close to my heart."
Help victims like Karen find the strength to forgive.
Learn more about our Restorative Justice programs:
Visit our Centre for Justice & Reconciliation
Story credit: Martin Howard, Sycamore Tree Project: Justice and Peace®: Justice and Peace, Queensland, Australia